Quick Search for properties in the South Loop. Click on the links below.
South Loop Condos <$200,000
South Loop Condos $200,000 - $350,000
South Loop Condos $350,000 - $500,000
South Loop Condos $500,000 - $750,000
South Loop Condos $750,000+

South Loop Single Family $750,000- $1,000,000
South Loop Single Family $1,000,000 +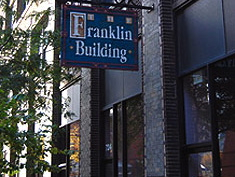 Most of the area south of Congress Parkway and east of the Chicago River, possibly excepting Printer's Row, is referred to as the South Loop. The southern boundary of the neighborhood is under debate. While the southern boundary for the community area is Roosevelt Road, the term "South Loop" is often used to describe an area that extends as far south as 18th Street or Cermak Road. Numerous shops south of Roosevelt Road with "South Loop" in their name hint that this more generous definition may be gaining recognition.

The more restrictively-defined area includes River City, the northern half of Dearborn Park, and portions of State Street, Wabash Avenue, and Michigan Avenue. The more generous definitions would include the Central Station development, Dearborn Park II, the Prairie District, and even the northern growth of Chinatown.

The major landowner in the South Loop is Columbia College Chicago, a private school that owns 17 buildings. Also to be found here is the National Vietnam Veterans Art Museum, championed by Mayor Daley.